Ryan Pimenta, M.Arch, Sr. Project Manager
Skygrid Construction Inc.,
Toronto, ON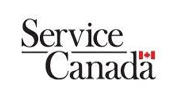 " Had to come in to take-over work from a non-performing Contractor. Completed project work in a timely manner. "
Manish Dalal, P. Eng., Senior Project manager
Norlon Builders & Construction
London, ON

" Express Elevators & Lifts were asked to install a hydraulic material lift for an industrial building in London. The project was completed on time with easy communication and efficiency."
Sajid Chhiboo, Owner
Apple Self Storage,
Scarborough, ON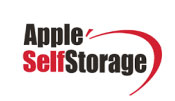 " Puneet and his entire team of technicians looked after the entire process with professionalism and extreme care. They were very informative, explaining and discussing every stage from drawings to final inspection. They even worked and communicated with other trades involved in our project of 2 freight elevators and 1 platform lift. I would highly recommend this company and look forward to working on future projects with them."
Patrick B Coulter, President
Patrick B. Coulter & Associates Inc.
Collingwood, Ontario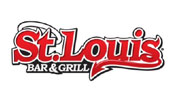 " They provided a commercial dumb waiter on a project. Installation and follow up service were very good. I appreciate the professionalism in the resolution of a small issue we had with the design after the unit was in use. They came to the party and worked through the solution with our team. Patrick B Coulter"
Alan Liu, President
Salad King Restaurant
Toronto, ON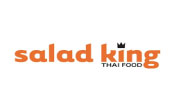 " We worked with Express Elevator on a material lift for our new location through COVID. The project was delayed due to all sorts of complications during COVID (stay-at-home order, shipments being caught up in other country's COVID lockdowns), but Mustafa (their lead) was always in constant communication with us to keep us updated. The project planning process could have been a bit smoother, but this could also be due to our unfamiliarity with the process for building a lift. The quality of the finished product itself is great. I'm very picky about workmanship and don't see any reason why this material lift won't last a very long time."
Mike Gauci, Vice President
Concept Storage,
Vaughan, ON

" Working with Puneet has always been a pleasure. In the past I required elevators locally, out of the province and out of the country. The projects were on time, on budget and met all local codes. I would highly Puneet and his team."
Jose Castel-Branco, BArch, OAA, MRAIC
LGA Architectural Partners
Toronto, ON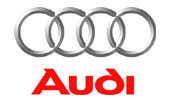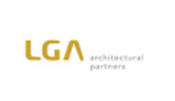 " We had a very good experience working with Express Elevators on the Audi project in Ottawa and have recommended them to other clients. They were extremely helpful in the planning stages of the project and they worked with us to meet the specific design objectives and the client's budget. We believe the client was very happy with the result."
Mike Medeiros, President
Carleton Mushroom Farms Ltd.
Osgoode (Ottawa), ON
" We're very happy with our elevator. It seems to be a very well built unit."
Amir Kondri, P. Eng., Principal
Intendesk Engineering Inc.,
Woodbridge, ON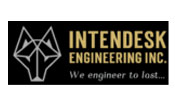 " My company and I have been working with Express Elevators and Lifts for about 2 years and I found the company truly an innovative in engineering which restricted to elevator codes for all lifting needs or special elevator/lift industry. Mr. Mehta can be described as one of a kind genius person in elevator and lift industry...they are following their mission as to be reliable in quality and express in delivery. I am truly recommending this company indeed!!! Great job Puneet! Keep working hard!"
Mike Faulconbridge
Material Handling Specialist
Aurora, ON
" I have worked for Puneet and with him collaboratively for many years. We have worked on Elevator and Lifting Device projects in Ontario, Alberta and B.C. Puneet is most knowledgeable with regards to all provincial codes as they pertain to Elevators and the Elevator Industry. Puneet is always focused on the needs of the customer and finds many resourceful ways to overcome obstacles in any given project in a very professional manner. I highly recommend Express Elevators & Lifts for any Elevator or Lift project as I know they will complete projects on time and on budget. "
Dr. Edison Barrientos, Owner
Wellesley Animal Hospital
Toronto, ON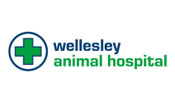 " I worked with Express elevators and Puneet on a complex project at my downtown location. Puneet was very professional responsive and guided us through the elevator part of the construction. I am very happy with the results and would highly recommend his company."
Hamid Hemati, P.Eng, President, Structural Engineer
SMART Structural Solutions Ltd.
Vaughan, ON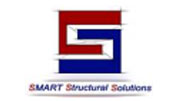 " We are working with Express elevator for 2 years. They are providing excellent services and maintain good relationship with their client. I will refer Express Elevator to all my costumers with proud."
Patrick Ma, Owner
Konjiki Ramen, Japanese restaurant
41 Elm St., Toronto, ON
" been a customer for a while. They are always been attentive to our request and willing to listen to our concern and needs for our elevator. Thank you for their professional services. "
Muntazir Jaffer, CEO
Jaffari Islamic Centre,
Thornhill, ON
" The team at Express Elevator is knowledgeable, efficient, and easy to deal with. We have no hesitation recommending Express Elevators due to their professionalism, high quality of service and excellent customer relations."
Mehboob Bangash, AAA,OAA,SAA,RIBA,MRAIC, LEED AP
Mehboob Bangash Architects Inc.
Hornby, Halton Hills, ON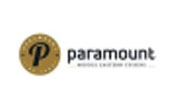 " Used them for Paramount Fine food location and the service was great."
Jeff Pearson, P.Eng, MBA
Senior Advisor, Project Management
Dalton Company Ltd., Toronto, ON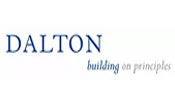 " As construction management experts we rely on professional firms like Express Elevator to be able to deliver on our promises. I commend Puneet's team on their recent installation at the B&R club for us - always professional, responsive and courteous, they delivered a superb result, even through the challenges of COVID-19. Final TSSA inspections were completed with no fuss. Our client is very satisfied! "
Roman W. Kaski, M. Sc., P. Eng., Principal.
Building Design Solutions Ltd.
Mississauga, ON
" Building Design Solutions Ltd, Mississauga, ON has been working with Express Elevator & Lifts for about 5 years. During this period they have successfully completed projects for custom Freight Elevator for Walmart Store in Mississauga, ON and Residential Elevators for buildings in Brampton & Milton, ON All these projects were completed to our satisfaction, as per design, schedules & stipulated budgets. We look forward to working with Express Elevators & Lifts in near future for our upcoming projects."
Jean-Francois ROCHARD, Chief Operating Officer
Nord Lyon Restaurant,
Downtown Toronto, ON
Chuck Cobb, Vice President Sales & Marketing
Milwaukee, WI 53209,
United Sates of America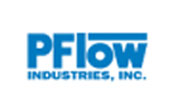 " Good Dealer with Great support "
Sergei Swidersky, Building Owner
Jackson's Point,
ON.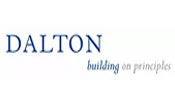 " Very professional company. Friendly people. Everything with highest quality, products and workmanship. Next project will be with them again."
Rev. Max Ward., Treasurer
Minden Food Bank,
Minden, ON
" My name is Rev. Max Ward. At the time, I was the Treasurer of the Minden Food Bank and worked with Express Elevators & Lifts Inc. to complete the installation of a lift. The end result looks great and functions well. When there were bumps along the road, they were attended to with satisfaction. I look forward to working with Express Elevators & Lifts Inc. in the future when our church also installs a lift soon."
Tony Bahsous
Custom Home Builder
Lorne Park, Mississauga, ON
" great service and owners is always willing to accommodate our always changing schedule. we've used them on 2 different projects and will continue to use them."
Sonia Gosain, Home Owner
Brampton, ON

"We moved into our brand new house and decided to add an elevator. Although we had allocated a space for the hoistway shaft of the elevator, however there were significant challenges as a couple of LVL structural beams were interfering into the hoistway shaft at the Ground and at the Second floor level. Furthermore, the main drain for the house was located directly beneath the pit of the elevator shaft. Express Elevators and Lifts, recommended a suitable resolution, saving us great expenses. Furthermore, they changed the elevator design twice to suit the site conditions without any significant extra price. They are maintaining our elevator for last 4 years and we are happy and satisfied with their services."
Daphne Mark, Owner
New Ho King Restaurant,
Downtown Toronto, ON
"Puneet has always responsive to any concerns and followed up with me diligently. He is very professional and knowledgeable and I trust that he will deliver as promised. Puneet is a great representative for any company!"
Wen Lin, Partner
Ample Food Market
Toronto, ON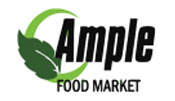 " Express Elevators & Lifts was given the task to custom design a freight elevator, large enough to carry 2 full size grocery/ produce pallets for one of our busy grocery store in Toronto. As we had already decided on our grand opening day for this new store, we were very concerned about the elevator getting commissioned on time. This is one of our flagship stores and therefore it was critical for us to ensure that the incoming trucks can be unloaded on earliest possible basis and that the inventory can be sent into the warehouse area located in the basement level. Being an existing building there was a limitation to the possible improvements & upgrades we could carry out, therefore the design parameters like load capacity, car size and the choice of elevator doors was very important to us. We were very pleased when Express Elevators & Lifts proposed a design where we could keep 2 pallets side by side thus fully satisfying our logistics needs by helping us expedite the flow of material from building dock to the basement level. Besides meeting the design criteria of the elevator, entire fabrication and the installation work was carried out as per the pre-agreed schedule with no delay at all. From their design and sales team, their installation and coordination staff was very cooperate and kept us updated during the entire contractual work. I was further impressed with Express Elevators, that the entire work was carried out during the time when many companies were shut due to Covid, however the staff at Express Elevators was always available to answer any questions that we had on a daily basis. We thank them for their efforts and providing us a working elevator, certified by TSSA, well within our stipulated schedule. We look forward to working with them in future as well. Thank you Express Elevators & Lifts."